Leaming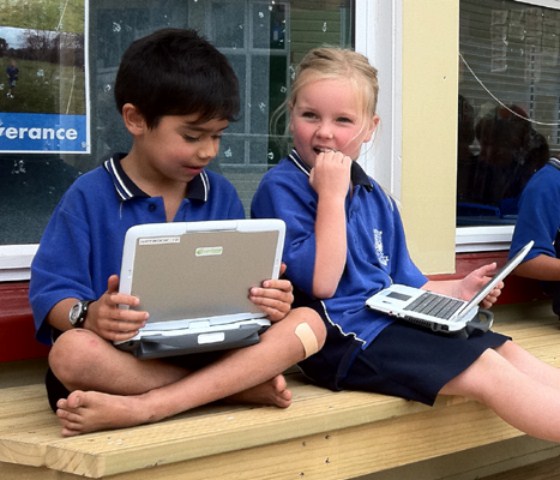 ton School is on the forefront of ICT in education. We have a strong belief that the purpose of ICT is to enhance learning. We also have a strong belief that the IT tools should be in the hands of the children.

At our school we are very fortunate to have an ever increasing wealth of IT equipment which the children use extensively.
We have a digital classroom attached to a state of the art library where we teach computer skills.

We have COW's (Computers on Wheels), which are laptops which are wheeled into the classroom. This makes every class a computer room! Combined with wireless internet access throughout the school, children can engage in digital media anywhere, any time.
We are placing Interactive Whiteboards in all classrooms. Our goal is to have an Interactive Whiteboard in every class in the next few years.
We have sets of digital cameras and video cameras which children use all the time to enhance their learning.

We have a fibre optic network running through our school, and are plan to have fibre internet into our school in the next few years.