Our Tree reflects the community of Cambridge, and also reflects the vision we have for the children of our school.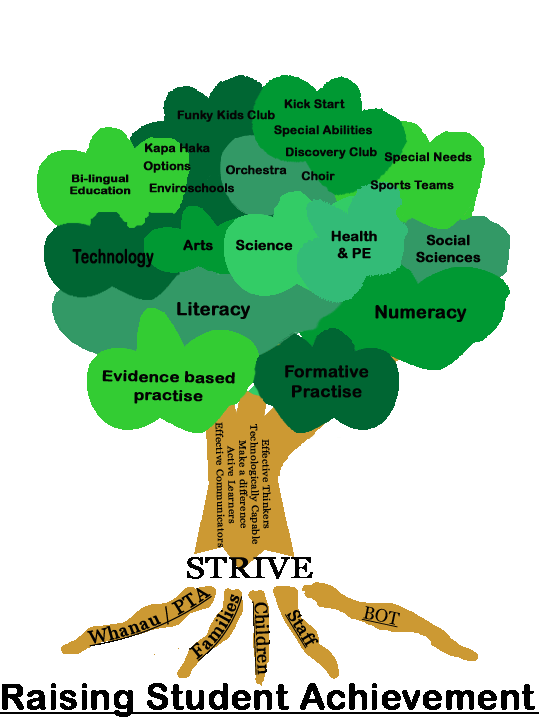 Foundational to everything we do is "Raising student achievement" for all students.
The roots are what give us our strength, and the children are the tap root of everything we do.
Our school virtues represented by the mnemonic "Strive" permeate everything we do.
The truck of our tree, are our Core Goals for every learner. Everything we do will be trying to develop these skills for lifelong learning.
Evidence based practise, and formative practise are key teaching philosophies that we employ. We believe that good teaching involves the children in the learning process, and empowers them to take responsibility for their learning.
Literacy and numeracy are the key to all learning, so developing strengths in all children in these areas is essential. From there, success in all other curriculum areas is possible.
At the top of our tree, are some of the things that we believe set our school apart. However, these are only made possible through the success that we experience in other areas.