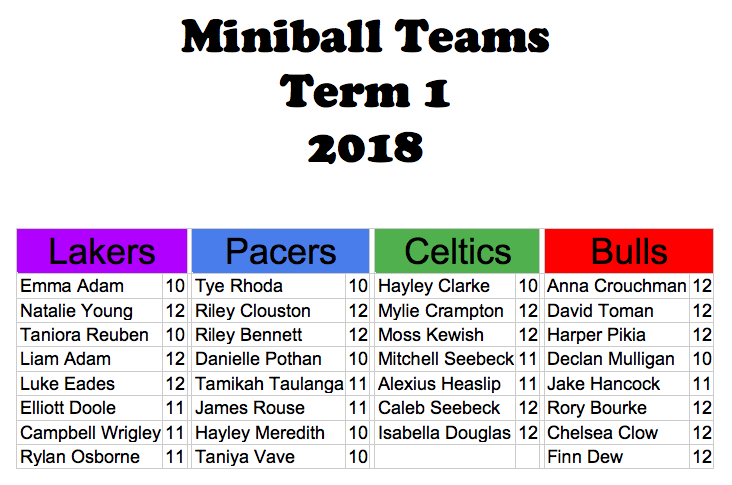 Miniball at Leamington School
YEAR 5 AND 6 STUDENTS - TERM 1 AND 4
Teacher in charge: Jacqui McCann
sport@leamington.school.nz
The miniball competition will run on Friday's.
- Available to Year 5/6 students only.
- Games will be played on Friday afternoons at Cambridge High School, 25 Swayne Rd, Cambridge.
- Draws and game times will be published on the school's Facebook page weekly.
- Games will be timed to allow students to also participate in school touch teams.
- Players will wear their Leamington t-shirt with black shorts and sneakers.
Fees will be $25 per player per term.
Payment can be made either by:
- Internet banking: Leamington School, ASB: 12-3268-0023514-00 quoting MINIBALL and child's name.
- Cash or Eftpos at the school office between 8.30am - 3.30pm
We will require the assistance of parents to be coaches and managers.
If you have any questions or would like further information please do not hesitate to contact sport@leamington.school.nz