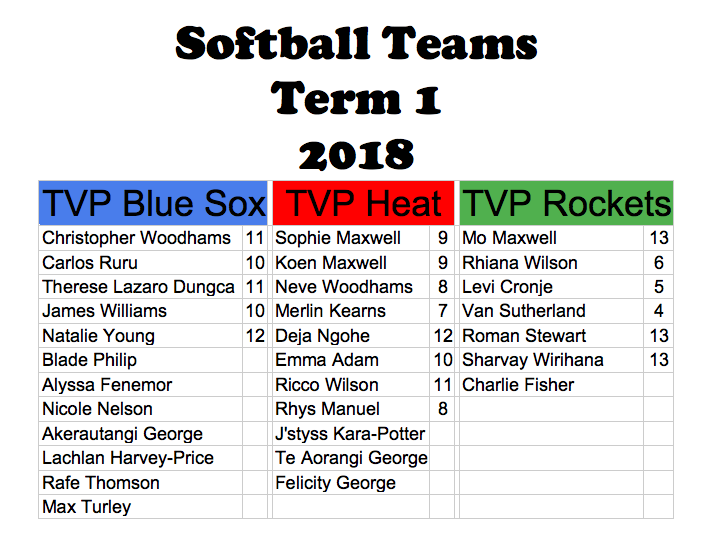 Softball at Leamington School
ALL students - TERM 1 AND 4
Teacher in charge: Sunny West
sunny.w@leamington.school.nz
- Available to ALL students at Leamington School
- Junior Competition dates are Term 1 (18 Feb - 18 Mar 2017) & Term 4 (28 Oct - 9 Dec)
- Games will be played on Saturday mornings at Rest Hills Park in Hamilton
- Players will wear their Leamington t-shirt and hat with black shorts and shoes (shoes are compulsory)
- Students will need to use their own glove (please let the team manager know if you are unable to get one)
There is an expectation that players attend training. Trainings will be held at the TVP Fields (next to the high school). Timings will depend on the availability of the coach/s and number of students participating. Further information regarding training will be given out once teams have been formed.
Click on the link below to register your child, one registration per child please.
If you have any questions or would like further information please do not hesitate to contact Sunny West.