Junior Athletics
To be held - Thursday 30th November 2017
Senior Athletics
To be held - Tuesday 21st November 2017
Postponement - Thursday 23rd November 2017
Senior Athletics Timetable
Students to be dropped off at Athletic Park between 8:30-9am and buses will leave school at 9am. A roll call will be taken at 9:15am followed by a debrief for the day. At the conclusion of the day a roll call will be taken at 2pm with buses returning to school at 2:15pm. Parents/caregivers are free to pick their children up after the final roll call. We ask that all students are picked up from Athletic Park before 2:30pm.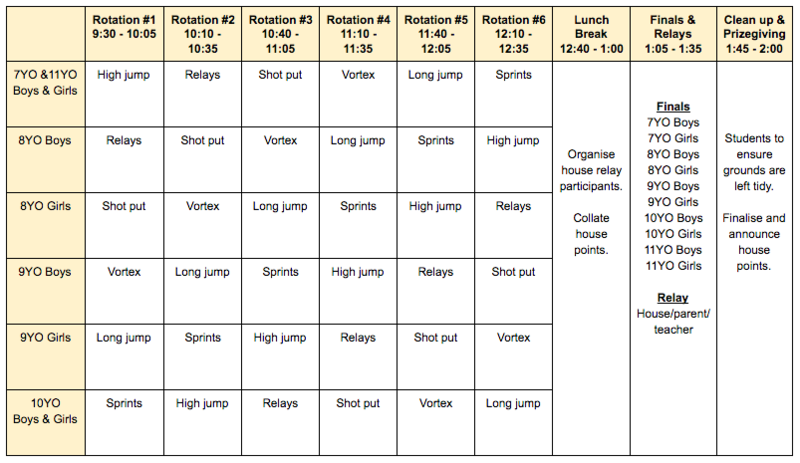 Below is a link to a form that is required to be filled in by all Year 3-6 parent/caregivers. Follow the link below to book a seat on the bus to the venue, register as a helper for the day and to find out more information about senior athletics.
If you have any questions regarding Senior Athletics please do not hesitate to contact Jacqui McCann at sport@leamington.school.nz or 022 353 6039.