Swimming Sports is now Thursday 23 March - Week 8. Students that qualify for inter-school will be given information on Friday.Inter-school is Friday of Week 9 - the 31st March.
Leamington Swimming Sports is held at the Cambridge Town Pools
Here is the information for this years swimming sports.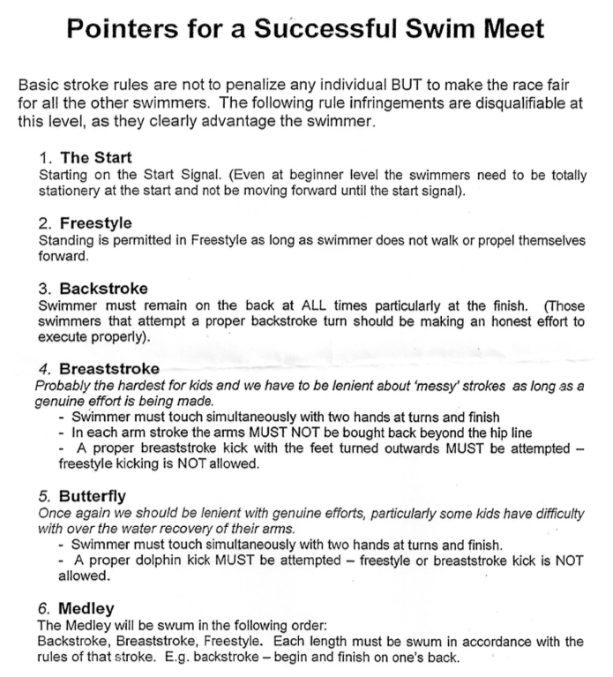 2 March 2017
Dear parents / caregivers,
This notice is to inform you about the 2017 Leamington School Swimming Sports. This event is to be held on Thursday March the 9th with a postponement date TBC. The location is the Cambridge Town Pools.
Below is the draft programme for the day. The times are flexible as they are dependent on the number of entrants per event.
We would love to see you at the town pools, supporting your child(ren) and our school event. Please remember this is a school event where we are encouraging students to find success at their own level – whatever that may look like.
This timetable can also be found on our school website under Sports - Swimming.
Students will need the following:
Togs – wear these underneath clothes that represent house colour

Towel

Water bottle

Food

School hat

House colours
Students should not wear glitter, paint or any other product that will rub off into the pool.
This year we will be bussing to and from the pools. This is due to an increased number of students in the senior syndicate.
9.00amRoll call in class
9.05am Make way to buses.
9.15am Welcome, house chants.
9.30am Middle/senior Non-competitive
10:15am Middle/senior first display
10:45am Competitive Heats - Free, Back and Breast – all age groups
12:15pm Middle/senior second display
12:45pmParents vs. teachers relay (Parents - don't forget your togs!)
1:00pm FINALS – all age groups and disciplines
2:00pm House relays – 6 swimmers from each house boy/girl, 2 x 9yr, 4 x 10/11yr
Finally, a day like this cannot run successfully without the support of parents. If you are able to work a stopwatch or call student's names then we have a job for you! Please email or text Fraser Quinn to confirm your spot in the best seat in the house!
Regards,
Fraser Quinn and Jacqui McCann
fraser.q@leamington.school.nz 027 3131893