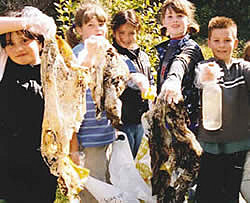 The Project
To investigate the impact of plastics and other rubbish on the sea environment.
General Information
What impact do people and their actions have on the sea environment?
List the positive and negative consequences of their actions.
This is a cave to learn about environmental pollution.
Startup Resources
Use this information to help you get started on your project.