Sport Survey - ONLY FOR TODAY>>>>>
http://docs.google.com/forms/d/e/1FAIpQLScmzDsK8Uir1Goa3z8Rn0kwALZVc4kLDLmH9b9cPy3GPZTs5A/viewform
We still need volunteers to help throughout the day. If you are someone that is likely to watch your child around each event, please offer to help when you arrive. This will ensure each child has a great day.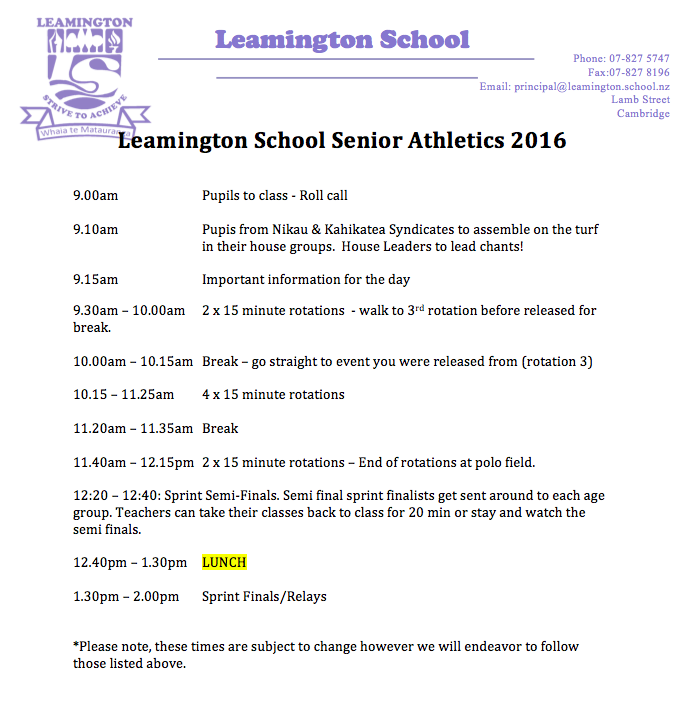 Student Start Activities
7 year olds: Sprints
8 Year Boys: Long Jump
8 Year Girls: High Jump
9 Year Boys: Shot Put
9 Year Girls: Rest/ Transition.. by Long Jump
10 Year Boys: Obstacle Course
10 year Girls: Vortex
11 Year olds: Rest/ Transition.. by Obstacle Course.
Activities Map