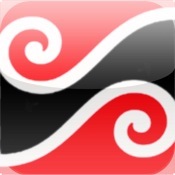 At Leamington School we are all on a learning journey to increase our knowledge of Te Reo Māori. Part of this includes the learning of key vocabulary each week, we call this learning 'Kupu of the Week'.
Below are some of the key words we are learning this term. We hope you will use these words in a variety of ways throughout your day in order to strengthen your knowledge of Te Reo Maori.
ahau, au

I / me

huatahi

only child

kaihana

cousin

kaumātua

elder(s)

kōkā, māmā, whaea

mother, mum

koroua

grandfather

kuia

grandmother

māmā whakaangi

stepmother

mātāmua

eldest child, first born

matua, pāpā

father, dad

mātua

parents

matua kēkē

uncle

matua whāngai

foster parent

mokopuna

grandchild, grandchildren

pāpā whakaangi

stepfather

pōtiki

youngest child, last born

tama

son, boy

tamāhine

daughter

tamaiti

child

tamaiti tāne

young boy

tamaiti whāngai

adopted child

tamariki

children

tāne

husband, man

teina

younger brother of a male

younger sister of a female

tipuna, tupuna

ancestor

tīpuna, tūpuna

ancestors

tuahine

sister of a male

tuakana

elder brother of a male,

elder sister of a female

tuākana

elder brothers of a male,

elder sisters of a female

tungāne

brother of a female

wahine

wife, woman

whaea kēkē

aunt

whānau

family, to be born

whanaunga

relative(s)

whānautanga

birth
Some Creative ways to use these words are.....
Make a card memory game with English words on one card and Maori words on the other,
Use these words when you greet people or introduce your family to others e.g. This is my whanau.
Play a matching game with word cards such as snap or fish,
Draw pictures and label these with the Maori and English vocabulary,
Learn your pepeha and include as many of these as you can,
Make a matching game on your iPad using poplet or Pic collage.
Tell your teacher if you have any other creative ideas for us to learn these words that we could share with other Leamington Learners.